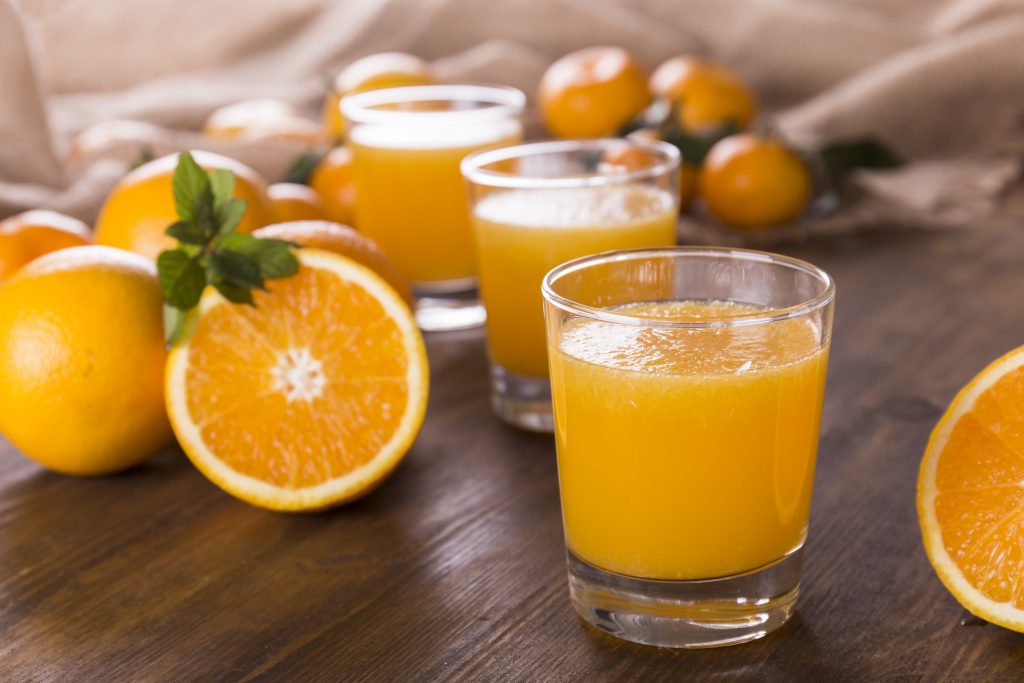 A new study suggesting a link between sugary drink consumption, including 100% fruit juice, and increased cancer risk was recently published in a medical journal. The study has spurred a series of news media stories.

Researchers of the study, who are based in France, assessed the associations between the consumption of sugary drinks (sugar sweetened beverages and 100% fruit juices), artificially sweetened (diet) beverages, and risk of overall cancer, as well as breast, prostate and bowel (colorectal) cancers. There are limitations to this study, including but not limited to:
The study is observational and, as such, is unable to show cause and effect, only associations.
The mean follow-up time is very short for a cancer study.
Much of the data were obtained through self-reporting, which introduces errors.
The results cannot be applied to a general population as the cohort was overwhelmingly female.
The population studied is also not indicative of typical consumption seen in the United States regarding sugary drink consumption.
It's also important to note that the results contradict several other studies, including large U.S. cohort studies, concerning 100% OJ or 100% fruit juice consumption and cancer, which show no association with increased cancer risks or even decreased risk.
Since the study's publication on July 10, coverage has been widespread. Most coverage does not focus on 100% orange juice specifically and points out the limitations of the observational study, emphasizing a message of moderated consumption. Social activity related to the study has not resulted in negative comments toward Florida citrus on Facebook, Twitter or Instagram.
The Florida Department of Citrus (FDOC) is completing a thorough review of the study to develop a statement to include on its website. The FDOC also is communicating with industry partners regarding potential industry response and continues to carefully monitor for additional coverage
Source: Florida Department of Citrus
Listen to the latest episode of the All In For Citrus podcast.